Festia.events - festival history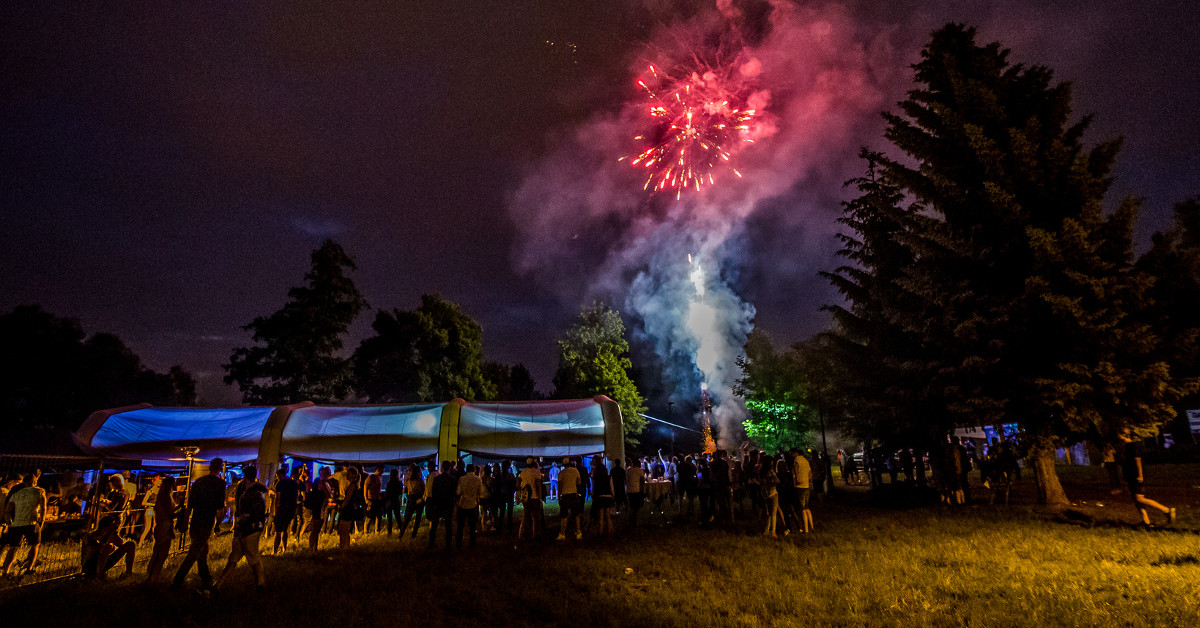 Founding Festia Open Air festival (ex Cinda) dates back to 2010, when the initial idea was to implement a unique project stamping dance right in the heart of our capital city. Open air is inspired by leading international festivals Kickoff the day of the biggest capitals of the world.
Festia Open Air has offered its fans a few years many successful releases and hundreds of artists. Each of the release was accompanied by a series of warm-ups and phenomenal afterparty. Thousands of supporters and visitors - so we can call the balance to which this increasingly popular festival moves.
Festival hosted by example: Jay Lumen (HUN), Belocca (HUN), Eric SNEO (DE), Gabeen (HUN), Roberto Savaggio (DE), Marko Nastic (RS), Marco Zaffarano (DE), Flows & Boss (SK) , Sinisa Tamamovic (BA), Laden Tomic (BA)
Festia - Electronic Music Festival
02/06/2018 - Kemp Kotva, Praha 4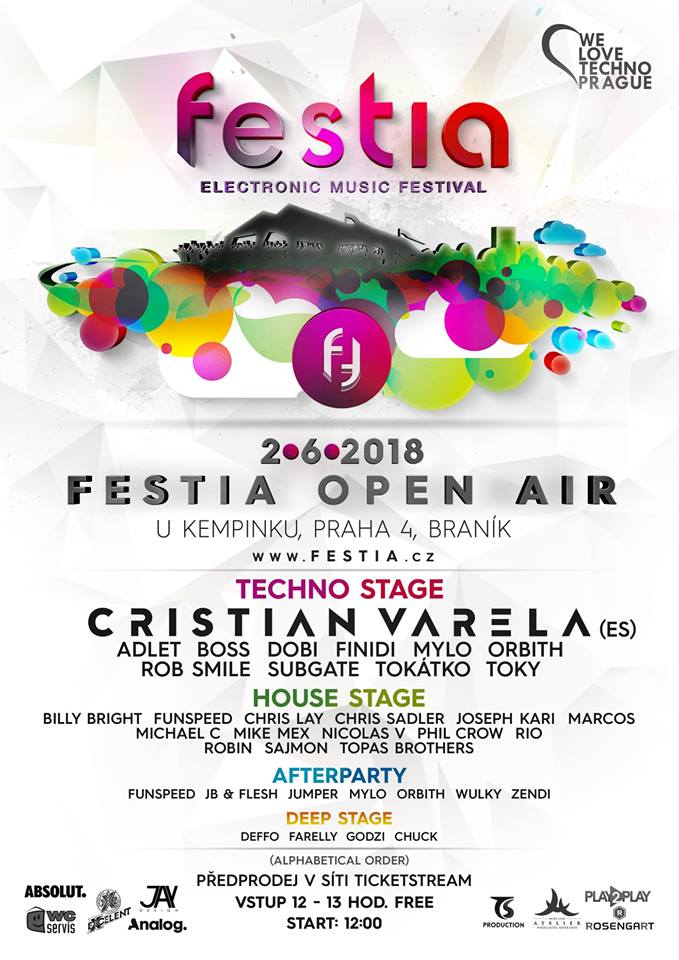 Festia - Electronic Music Festival
03/06/2017 - Kemp Kotva, Praha 4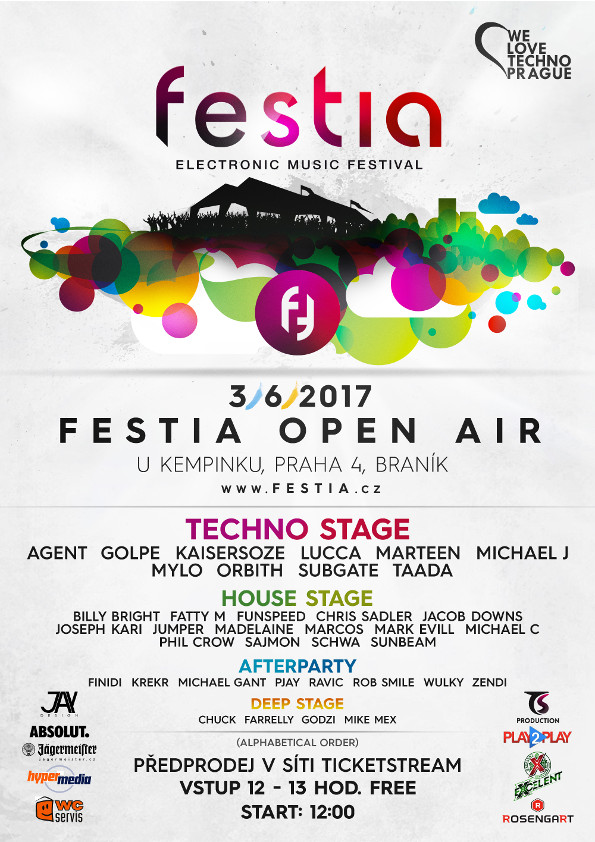 Festia - Electronic Music Festival
04/06/2016 - Kemp Kotva, Praha 4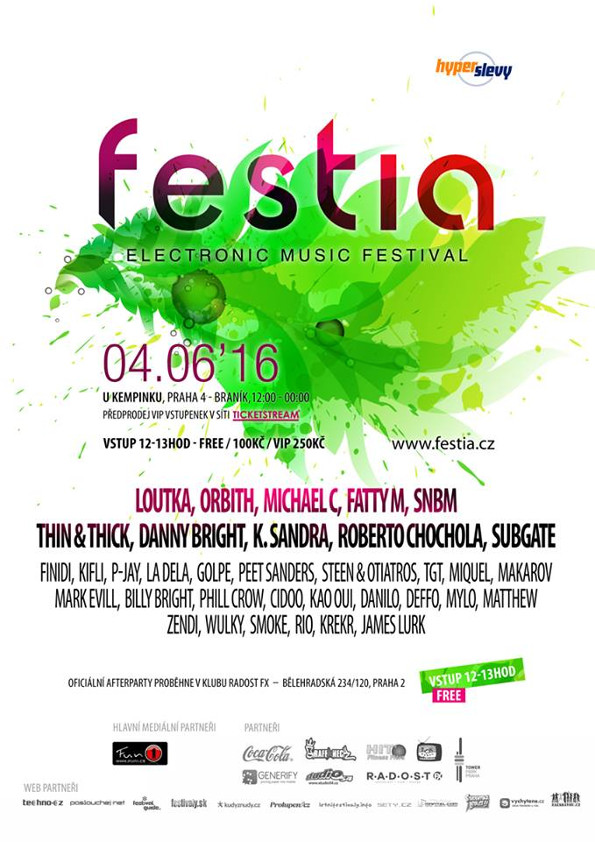 Festia - Electronic Music Festival
12/09/2015 - Kemp Kotva, Praha 4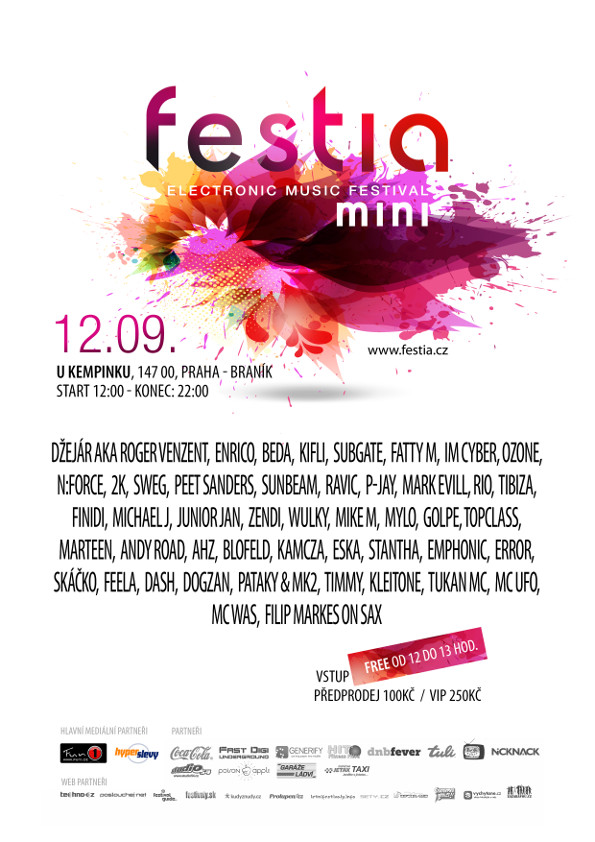 Festia - Electronic Music Festival
13/06/2015 - Kemp Kotva, Praha 4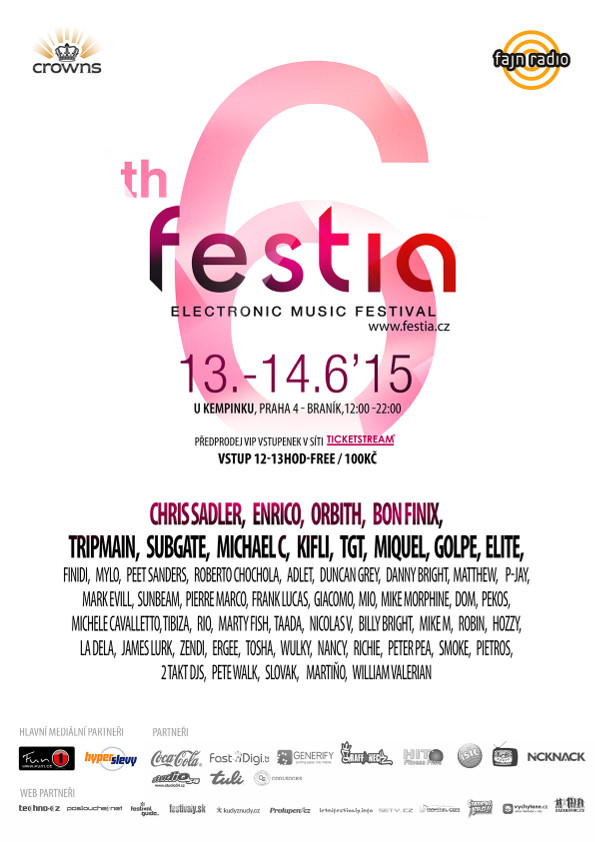 Festia - Electronic Music Festival
06/09/2014 - Kemp Kotva, Praha 4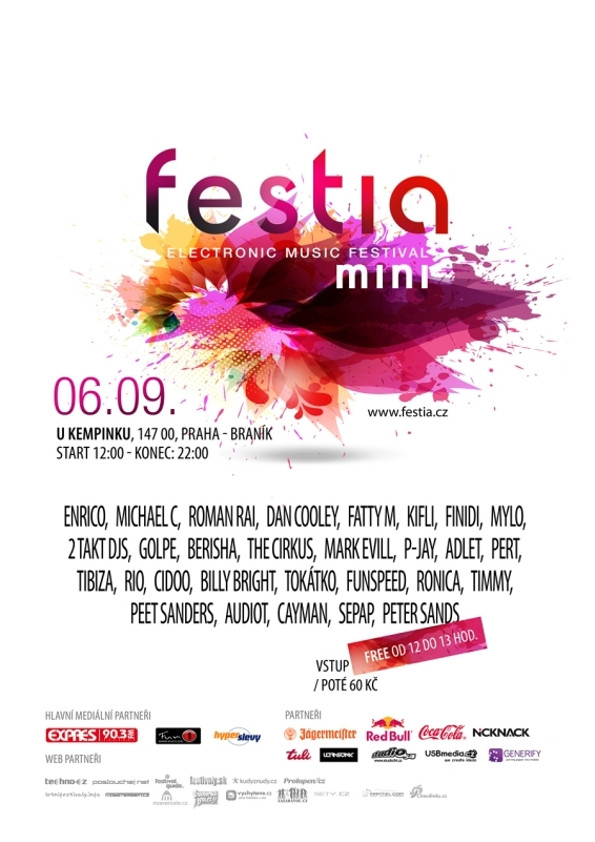 Festia - Electronic Music Festival
14/06/2014 - Kemp Kotva, Praha 4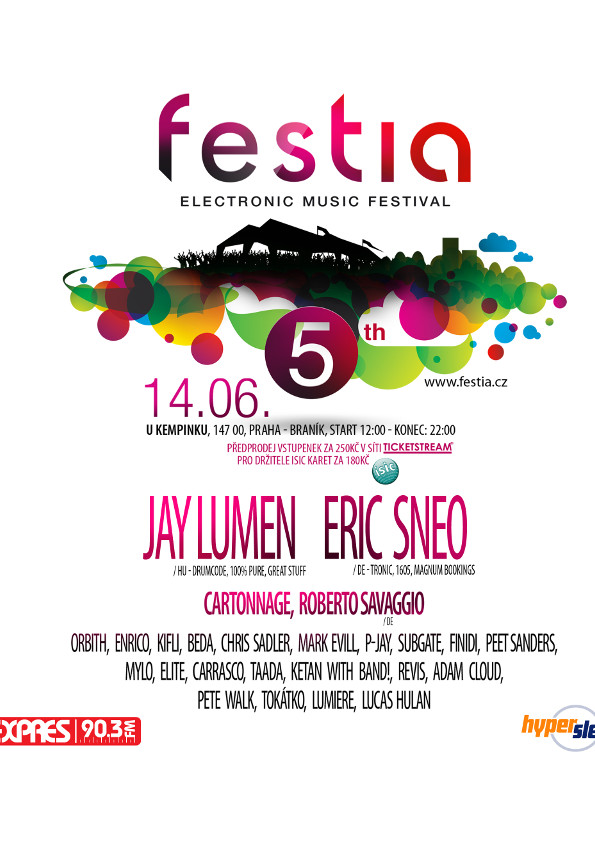 Festia - Electronic Music Festival
14/09/2013 - Kemp Kotva, Praha 4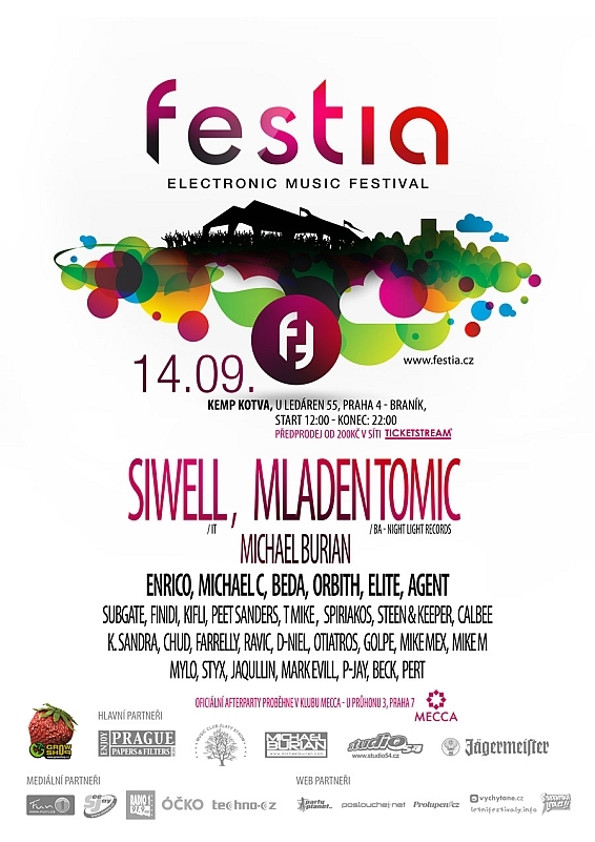 Cinda - Electronic Music Festival
05/07/2013 - Císařská louka, Praha 5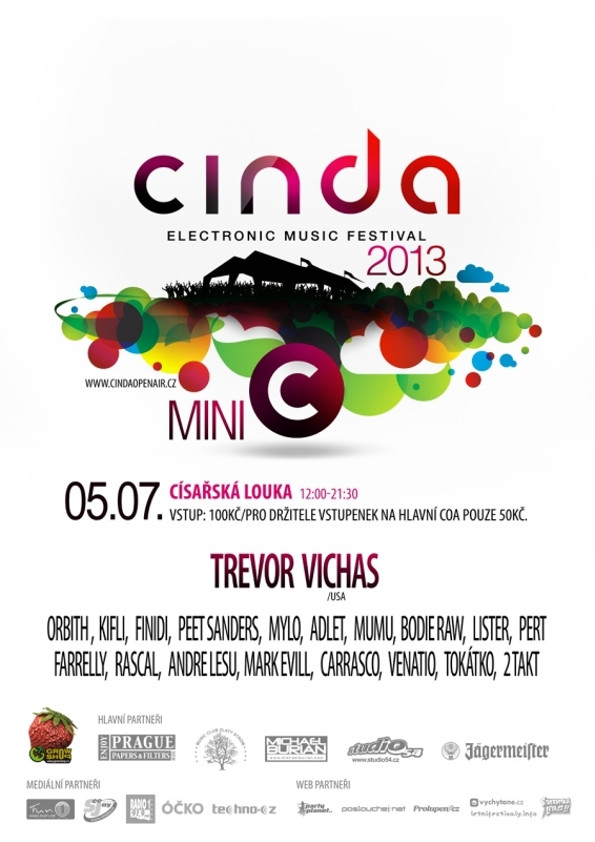 Cinda - Electronic Music Festival
01/09/2012 - Císařská louka, Praha 5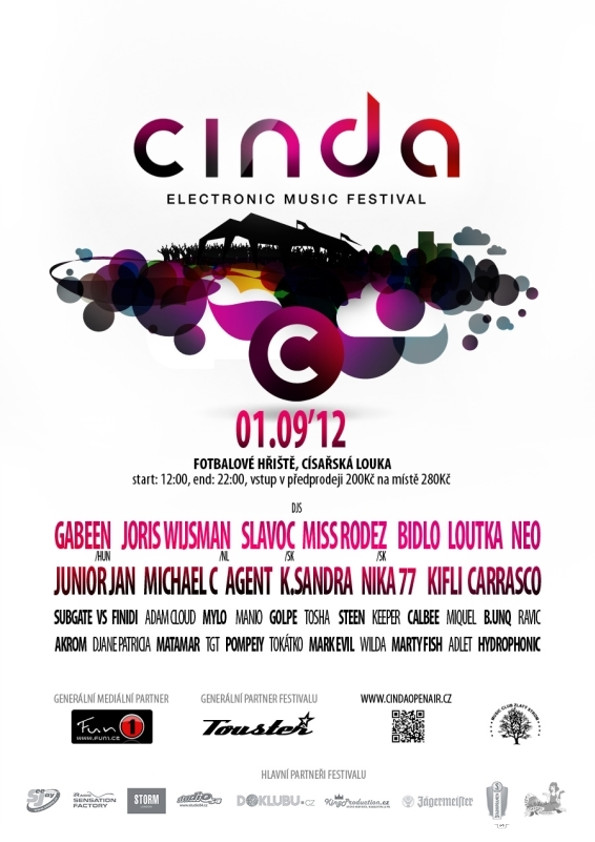 Cinda - Electronic Music Festival
14/07/2012 - Císařská louka, Praha 5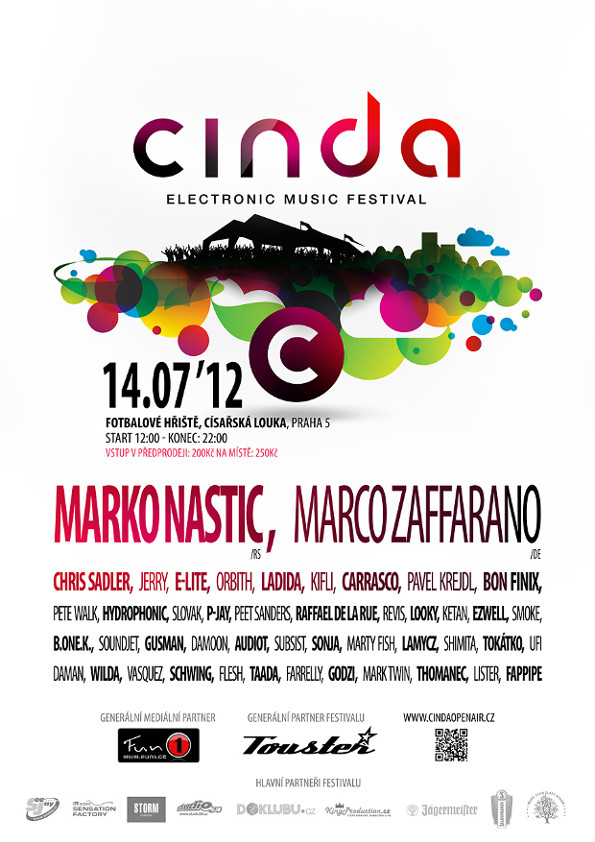 Cinda Open Air
10/09/2011 - Císařská louka, Praha 5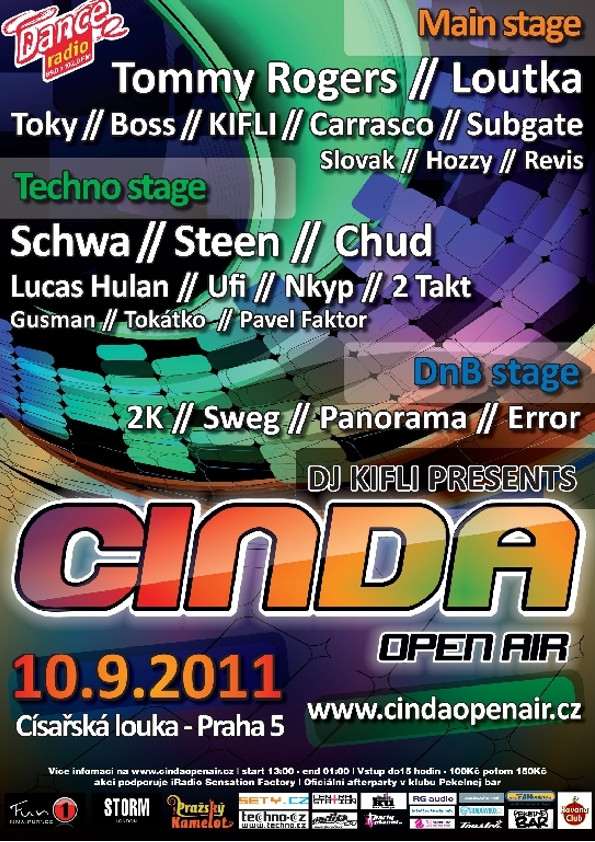 Cinda Open Air
09/07/2011 - Císařská louka, Praha 5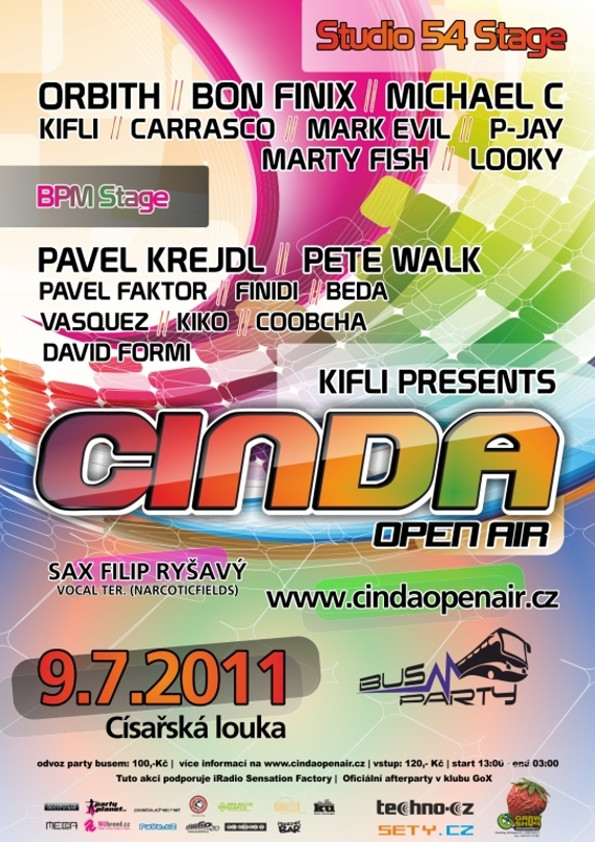 Cinda Open Air
11/07/2010 - Císařská louka, Praha 5